Location: Riverside, California
Founder/Owner: Brian Money
The Riverside Youth Judo Club is the largest USJA club. They have the largest and most focused Special Needs (Adaptative) judo program – one of the largest in the World. They sponsor 100% over 60% of their students who have challenges with paying for full tuition and materials such as Judo Gis. All instructors and staff are completely volunteer.
Each year they host the only Special Needs judo tournament- U.S. Special Needs Judo Championships (Except during Covid) They also host the largest All-Female judo tournament each year. The tournament is called the All-Women's Breast and Ovarian Cancer Charity Tournament. They had over 200 female competitors at their last tournament (before COVID) and raised $15,000 for charity.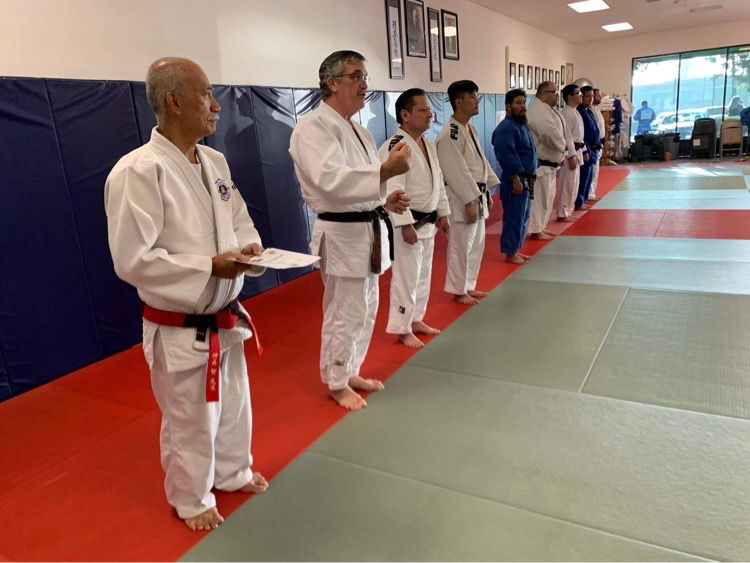 How has your dojo overcome the COVID crisis? How long were you closed? When did you reopen?
BM: The Covid issue was very challenging since we are part of a police organization. We had to completely shut down for almost a year when the pandemic first hit. We did Zoom judo to keep as many of our students engaged as possible, but it wasn't the same. We were permitted by the State and County to reopen in June 2021 and have been doing in person classes since. We purchased two large HEPA filters for the club and we keep our doors open for better circulation. Spectators are asked to sit outside, but we have a large TV monitor with them that allows them to watch the classes in real time. We do wellness and temperature checks for each person entering the club. We had to continue classes wearing masks for the past two months because of state mandates. It's difficult with the masks but surprisingly, no one complains as it seems everyone is happy to be back on the mat.
What do you consider to be the biggest achievement of the club?
BM: Our work with At-Risk and Adaptive students is our biggest achievement. We were featured in a National 4-part TV documentary called "Our Kids- Closing the Opportunity Gap" by Dr. Robert Putnam. We were also recognized by the National ARC group for Disabled Americans with an Inclusion Award and have a plaque on the National Wall of Respect. We are also recognized as an Outstanding Sports Team and listed in the Riverside Sports Hall of Fame.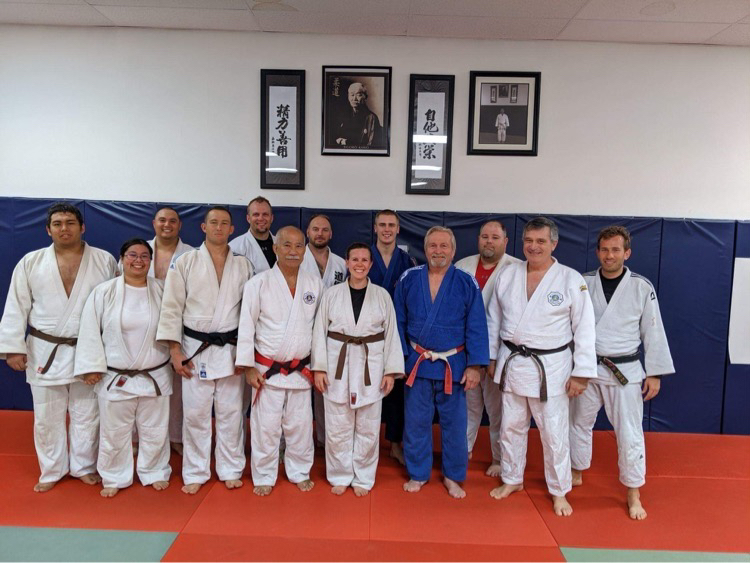 Tell us about your Judo Program.
BM: Currently, we have about 10 Judo classes each week. Also, we should note that we mainstream about 85% of our Developmentally Disabled students into our typical classes.
These include Pre-Judo: designed for small kids to introduce them to judo using fun games and exercises. The class prepares the students to participate in a more formal beginning judo class.
Beginning Judo (twice a week) basic, formal judo class to prepare the student for intermediate/advanced judo.
Intermediate /advanced Judo (6-12 years old): typically, yellow belts and above. More focus on advanced training and competition judo.
Intermediate /advanced Judo (12-17 years old) same as above but with our older kids.
We also use about 1/3 of our mat to work one on one with our Adaptive students who require more focused training.
Adult Judo (18 and over) Twice a week and held at UC Riverside. We bring the classes to our youth club when the UC's are shut down
Police Judo: This class teaches judo to our area's law enforcement personnel. It's become quite popular with 5 different police agencies participating in the weekly training.
Our club is large, but we often have up to 100 people on the mat at a time. We are asking the City and Police Department to allow us to open another room in our lot to allow for more students.
Interview by: Hannah Martin